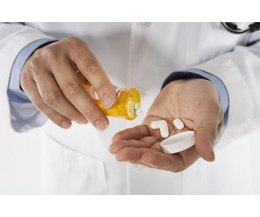 Pain Pill detox refers to a cleansing process to purge the body of harmful and dangerous substances. The pain pill detox process aims at lessening the physical withdrawal caused by the addictive substances in the patients' body.
Pain Pill Detox Evaluation
The first step in pain pill detox is a physical and emotional evaluation. A clinician assesses the patient to see what substances and how much of that substance are currently in the bloodstream. The evaluation also assesses potential co-occurring disorders, mental illness and duel diagnosis.
Pain Pill Detox Stabilization
After the evaluation stage, stabilization begins. Depending on the patients' previous drug regiment, specific drugs being taken and the quantity of those drugs, the pain pill detox process my or may not require medication.
In a medication assisted pain pill detox, the dangerous street drugs being used are replaced with prescription medications to ease the effects of physical withdrawals as well as other potential negative health effects. Without the proper care during the stabilization phase, patients can suffer from seizures, extreme physical pain, hot and cold sweats, diarrhea, skin crawls and the possibility of a stroke to name a few. An abstinence based pain pill detox does not use any medications but still requires close supervision and health monitoring for up to ten days.
After Pain Pill Detox
Once the patient has been physically stabilized, psychological recovery can begin. At this point the patient needs to be willing to undergo a drug rehabilitation program. This may come in the form of a residential treatment program, or an intensive outpatient therapy.
Level III.2 Residential Pain Pill Detox Program
Solutions Recovery offers a Level III.2 residential detoxification program. This program is for adults who are alcohol and/or drug dependent, who are likely to experience signs and symptoms of withdrawal, and require monitoring, supervision, and support.
Our pain pill detox technicians supervise patients 24 hours a day, observe and chart medications, and take vitals every 2 hours. Pain pill detox time varies on medical co-morbidity, length of use, and amounts used.
Nursing care and supervision is provided from 12:00pm to 8 pm weekdays and may be increased to 24 hours based on the number of detox patients and detox acuity. The prescribing provider sees the patient on a daily basis and we have a clinician and prescribing provider on call 24 hours a day.